In late 1996, searching for a way to help children deal with death, Hila Pepmiller and Judy Sims, school counselors in the Plano Independent School District (Plano ISD), attended a presentation by the WARM Place in Fort Worth. What they saw convinced them that a facility was needed to serve families in the Dallas and Collin county area. Within months they were joined by five others: Sandra Aikins, Plano ISD Director of Counseling: Gaye Ratcliff, a Plano Senior High teacher: Vanessa Moore-Hundley, school counselor: Mark Hundley, whose first wife had died in 1989: and Ginny Robinson, R.N. in charge of Healing Matters Support Group at Medical Center of Plano. Through their efforts, the organization was granted a 501(c)3 tax exemption status by the IRS in June of 1997.
By the fall of 1995, the Christian Living Sunday School class at St. Andrew United Methodist Church added their support and financial backing. This was followed by grants from the Junior League of Plano and Junior League of Richardson, NationsBank and various other individuals and organizations of the community. On June 9, 1998, Journey of Hope opened its doors to its first no-fee support group for children and their families experiencing grief from death. Journey of Hope relies on the support of community donations and grants to continue its mission.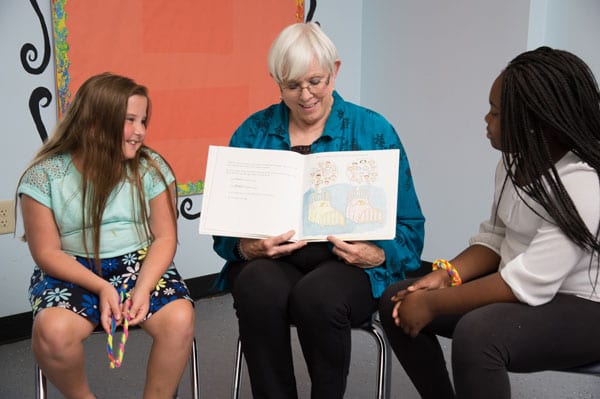 Journey of Hope Grief Support Center is a non-profit organization dedicated to providing group grief support to children, adolescents, and their parents or adult caregivers who have lost a loved one to death.
Journey of Hope offers these services in a warm, caring, and nurturing environment where the feelings of grief, pain, and loss may be expressed. Trained volunteer group facilitators lead participants in their personal journey toward healing and healthy reconciliation of their grief. Presently, our program is the only open-ended one that focuses on the needs of children and their families. Those we serve determine when to begin and how long to attend Journey of Hope.